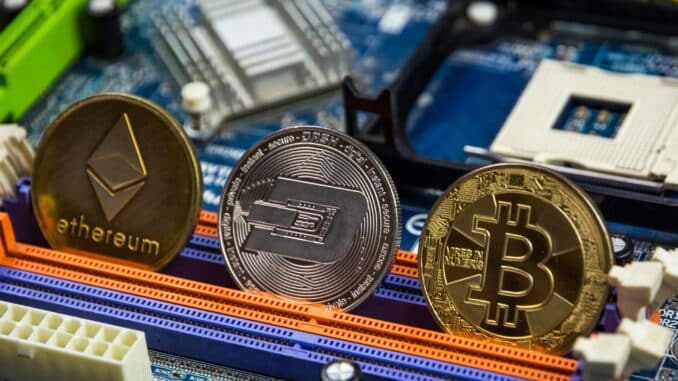 Pantera Capital CEO Dan Morehead, unlike many crypto bulls, warned that the approval of a bitcoin exchange-traded fund (ETF) might not lead to a rally for the cryptocurrency.
"Can someone tell me the day before the bitcoin ETF officially launches?" wrote Morehead in an Oct. 6 investor letter. "I may want to take some chips off the table."
Morehead mentioned that the Wall Street adage of "buy the rumor, sell the fact" is currently evident in the crypto industry. He highlighted how bitcoin rose over 2,400% before the day bitcoin futures were listed on the Chicago Mercantile Exchange in 2017, followed by an 83% bear market.
This year, the bitcoin market rose 822% by the day of Coinbase's Nasdaq listing, reaching a high of $64,863 that day, after which a 53% downtrend began, Morehead wrote.
Morehead's comments come after analysts and investors recently linked bitcoin's rise to speculation that the U.S. Securities and Exchange Commission (SEC) will soon approve a bitcoin ETF. The SEC recently approved the Volt Crypto Market Revolution and Tech ETF, which is designed to give financiers direct exposure to publicly traded companies with exposure to bitcoin.
Many in the crypto neighborhood have actually hypothesized that the approval of a bitcoin ETF could happen by the end of the month, despite the delays. SEC Chairman Gary Gensler has likewise consistently recommended that he is not opposed to the idea of a futures-based bitcoin ETF, as proposed by Valkyrie and BlockFi, which filed for a bitcoin futures ETF on Friday.
Morehead, whose crypto fund Pantera Capital had $4.7 billion in assets under management in August, also argues in the letter that bitcoin is currently in a bull market.
"We had a period of temporary insanity – where Chinese mining restrictions were believed to be unfavorable and a few individuals turned the blockchain ESG on its head – and now we are in a new bull market," Morehead wrote.
Morehead has argued that Bitcoin's price volatility will moderate as the cryptocurrency gains broader institutional acceptance, and predicts that future bear markets will be flatter than in the past.
"Regrettably, there is no free lunch," Morehead wrote. "On the other hand, we most likely won't see another 100 times-a-year rally either."