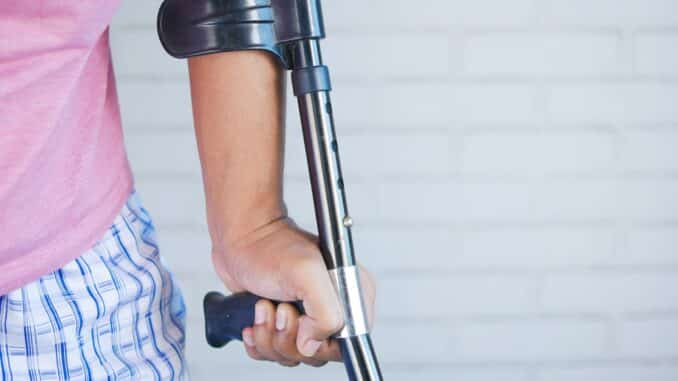 More and more people today are opting for accident insurance, i.e. a policy that protects them against all the financial consequences that the insured person faces in the event of an accident.
Accidents are considered to be all unforeseeable and uncontrollable events over which the insured has no control and which cause bodily injury. The types of accidents are therefore very broad and include all violent incidents in which the person suffers harm in any way. They range from a simple fall that may result in a broken limb to muscle injuries, heat stroke, frostbite, asphyxiation, poisoning from insect bites, non-disease related infections, and many other cases.
Taking out an accident insurance policy has many benefits, of course, because it protects you from financial loss as a result of an accident, both for your income earner and for other family members, since the accident insurance will cover the cost of treating the injured person..
Unfortunately, an accident can always happen, but with accident insurance you can at least be sure that you can face the emergency with more financial security and therefore with more strength and peace of mind.
accident insurance without health questions or prefer with?
Accident insurance can refer to a specific type of accident or include several types of accidents with special clauses. When deciding on accident insurance, many people ask themselves how to choose the most appropriate policy for their needs. According to this guide from Versicherungsriese.de on accident insurance without health questions, there are currently several providers that offer accident insurance even without health questions and health checks.
The answer is simple: you should always take into account where you live and your lifestyle habits, and use this information to decide which type of accident insurance is right for you. This type of insurance can cover a wide range of areas, from work to recreational activities or non-work related illnesses.
For example, if you ride public transportation to work every day, you may want to include a clause in your policy that covers accidents that occur while riding public transportation; or if you live in an area that is frequently hit by natural disasters, you may want to purchase accident insurance specifically for those events to protect you in case you are injured in an emergency. If you engage in high-risk or strenuous activity, consider accident and health insurance. If you engage in any form of athletic activity, it's always a good idea to purchase sports accident insurance to help prevent accidents. If you don't have any special needs, you can purchase general accident insurance to give you peace of mind at all times, including at home by choosing homeowners insurance.
In the end, it all comes down to the way we live, the areas that affect us the most and where we can best protect ourselves from unpleasant situations.
How accident insurance works

.
At the insurance level, there are three main categories of accident protection: temporary disability, permanent disability and death.

Temporary disability means that the insured is unable to work for a certain period of time due to the damage sustained in the accident: In these cases, compensation consists of a daily allowance that covers all the days of work that the insured loses, and also includes full compensation for hospitalization and treatment costs.

Permanent disability occurs when the damage suffered cannot be reversed and therefore results in a permanent inability to perform a professional activity or affects the life of the insured forever. In this case, the compensation is derived from the insured capital through a percentage value calculated according to the type of sensory or physical impairment that corresponds to the damage. This type of insurance is particularly suitable for the self-employed who do not benefit from the health or accident insurance for employees.

In the event of the death of the insured, the beneficiary (usually the children or the spouse) receives compensation; if the latter is not specified, the compensation is divided equally among all heirs..

With this in mind, it is easy to see that the premium for accident insurance – the price the policyholder pays to acquire coverage – is calculated according to the extent of the work overload, since each workplace is divided into risk classes and provides different indemnities. Coverage under statutory accident insurance generally begins when premium payments begin and ends when the policy expires; however, if the consequences of an accident that occurred during the policy period do not occur until after the policy expires, compensation is still provided.

In general, anyone can purchase accident insurance, but much depends on the policy of the insurance company, which may impose restrictions on certain groups of people, such as drug addicts. In addition, many insurers will not insure people over a certain age.
The main types of accident insurance
.
There are many different types of accident insurance, the most common being accident and health insurance, sports accident insurance, and household accident insurance.
Accident and Sickness Insurance
.
Accident and health insurance is perhaps the most widespread insurance because it is the most general and therefore can cover everyone, since everyone, regardless of their profession or leisure activity, is exposed to risk. For this reason, it is always advisable to have at least a basic accident and health insurance to cover yourself against all eventualities.

This type of accident insurance is particularly suitable for the self-employed and, in general, for freelancers, since they do not benefit from the compensation already provided by the company insurance for employees. However, employees can also opt to take out additional accident insurance to be on the safe side, especially if they perform a job with a high risk of accidents.
Sports accident insurance
.
Many people think that sports accident insurance is only for athletes, that is, people who play sports professionally. In reality, this type of accident insurance should cover anyone who participates in any form of sport.

All amateur athletes who are members of national sports federations are required to purchase sports accident insurance under threat of legal consequences. Only amateurs who participate in sports activities are exempt from this obligation: in this case, however, it is advisable to take out general accident insurance, since you can be injured in any sports activity, even if you do not participate in competitions.

Sports accident insurance covers all economic costs incurred as a result of an accident during a sports activity, whether in training or competition. To be eligible for compensation, the person must have suffered an objective and measurable damage that can lead to temporary or permanent disability or even death. It works essentially like regular accident insurance, except that it applies to sports activities.

Sports accident insurance also provides compensation in other cases: for example, private liability insurance also covers damage to third parties. In any case, however, if the person involved in the accident or the accident victim is not covered by accident insurance, he or she risks incurring significant costs for medical treatment or compensation for other parties involved. That is why it is essential for sports enthusiasts to take out sports accident insurance.