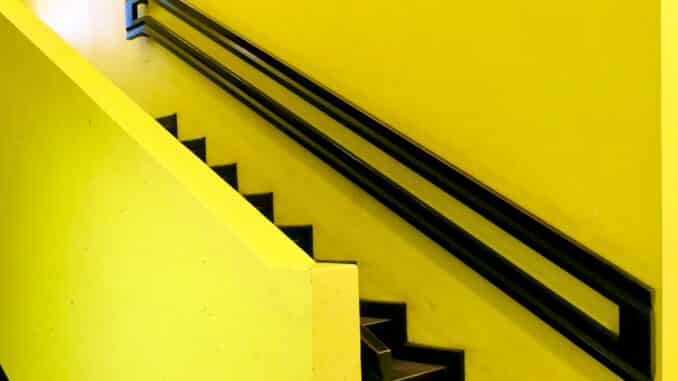 If the stairs are becoming a problem for you or a loved one, you may be looking for a solution. However, you've found that there are many different options, such as purchasing a stair lift or a platform lift – so which one do you choose?
We're here to help. Although either option would help you or your loved one regain your mobility, they have different uses and can be used in different situations. The mobility of the user, space constraints and price are all important factors to consider.
What is a stair lift and what is it used for?
.
A stair lift is a solution for people with reduced mobility who want to improve their quality of life at home. These devices are designed for people who have discomfort when walking and therefore find it difficult or even dangerous to climb stairs.
These are their characteristic advantages:
.
Easy installation and due to its small size, the visual impact is minimal. It does not affect the aesthetics of the building.
Suitable for any type of staircase, curved or straight.
Ergonomic design to improve user comfort.
Unlike platform lifts, the main users are people with reduced mobility, although its use is versatile. In this case, it can not be used as a loading platform, as it is only suitable for transporting a seated person.  Chairs also require much less space, both to get in and out, and on the way there. For this reason, the classic stair lift is usually the most common solution for accessibility in houses or apartments where the staircase is narrow or has different widths.

.

In addition, stairlifts offer a wide variety of surfaces and options for individual design. Thus, their integration into the space is much greater, which means a plus in design and discretion.

.

Technically, the stairlift and platform lifts have similar speeds. In platform lifts, depending on the model, the load capacity is higher than in classic stairlifts. Nevertheless, the power consumption and the price of these two solutions are very similar, even if the platform seems to be larger.
Learn more about the advantages of these variants in the stairlifter magazine of Treppenliftdirekt.de.
What is a platform lift for and what is it?
.
A platform lift is a system designed for wheelchair users, people with reduced mobility or the elderly. Thanks to the multiple design options of these two mechanisms that adapt to any type of staircase, it allows users to live a much more comfortable and active lifestyle.
Some of its advantages are:
.
They are one of the best options for people who use wheelchairs. Their application ranges from bridging a few steps to reaching another floor in an apartment. In addition, their installation generally does not require any work or major adjustments to the space, as it is a quick installation solution.

.

Platform lifts are very versatile and easy to use. Today there is a wide range of devices that allow intuitive, safe and automated use. In addition, the audience that can use the platform is very broad: from people with reduced mobility to mothers and fathers with strollers or users who need help climbing the supermarket.
In general, no changes to the building structure are required.
Platform lifts can be installed indoors or outdoors, depending on the model.
Differences between stairlifts and platform lifts
.
One of the differences between stairlifts and platform lifts is determined by the user they are intended for:
Who benefits from platform lifts?
Platform elevators are used by wheelchair users, the elderly or people with strollers (in the case of the vertical platform, on the other platforms the stroller must travel empty and unaccompanied).
The great advantage is that platform lifts also allows the transport of loads such as shopping bags or shopping carts, if the building does not have an elevator. Many models are foldable and take up little space, although when unfolded they require sufficient space to ensure maximum safety. For this reason, it is not possible to place them on narrow staircases.
On the other hand, who can use a stair lift?
.
Any person with limited mobility can use a stair lift, regardless of whether they are physically disabled or elderly. In any case, it depends on the degree of mobility and whether or not you can keep your upper body upright while riding in the chair.
What to choose, stair lift or platform lift?
.
As in many other areas, in accessibility there are no better or worse products, but solutions that are approximately suitable for each space, architectural barrier and type of user.
Thanks to the small size of stairlifts, they are solutions for homes that adapt to any type of staircase and space. In addition, the structural impact is minimal and does not affect the aesthetics of the house. The platform lifts can be installed both inside and outside the house. In general, it is not necessary to modify the structure of the building, so it can be adapted to locations with irregularities.
In general, we can say that a stair lift can be a practical solution for accessibility if the width of the stairs is very small. If the width of the staircase is larger, usually more than one meter, the accessibility solution of the stairlift platform can be considered. If the user is constantly dependent on a wheelchair, the platform lift is definitely the best option. However, when it comes to elderly people with mobility problems who need to be able to climb up and down stairs safely, the stair lift is undoubtedly the best option.